1 King Size Bed
2 Bunk Beds
On Site Shower With Fresh Linens
Full Description & Amenities
This Safari Canvas tent is perfect for getting your family outside and into nature. You don't have to pack a tent, bedding, or pillows which leaves you with time and energy to focus on the most important things in your life. Your Family. 
The Safari Tent has a king size bed and two twin bunk beds so you can sleep the whole family! Each bed has all the sheets, blankets and pillow included. Walk out the tent door to a beautiful view and your very own picnic table, gas grill and fire pit. 
Your tent does NOT have electricity. There is a solar powered generator to charge your phones or power small devices. There are also solar lights so that you can see in the dark. Sit around the fire with your family and enjoy the games included in your tent and make memories to last a lifetime. Our family has played and enjoyed these games and we want to share them with you. 
On the property is also a tetherball net and a volleyball net if you want to enjoy those games with your family. 
It does get hot in July and August. Very hot. We recommend coming when temperatures are in the 70's or 80's so that you aren't roasting all night long. 
If you do not like bugs, mice, bees, insects, deer, rabbits, snakes or nature, this is probably not the best place for you to stay. We have built our retreat on their homes and sometimes we see these creatures here.
Kanarraville is an ideal spot for your stay, Surrounded by red rock mountains and surreal views You can wake each morning with the sun and sit on your private deck and watch the sunset over the Pine Valley Mountains. Just minutes to Kanarraville Falls, and Spring Creek trails you may never want to leave. Zions National Park, Brian Head, Cedar Breaks, and Kolob Mountain are all less than an hour away. Grab some snacks at the corner snack shop in Kanarraville or take a short 15 minute Drive to Cedar City and take in all the festivals they put on! 
We value connection. We want you to sit and relax. Listen to the crickets. Hear the birds. Watch the sun rise and set. We want your life to slow down and bring peace while you are with us. We want you to put down your phones and look at your loved ones and your surroundings and let connections with them fill your soul. When we get outside and interact with our friends, family and each other it increases the serotonin that is released in our body. In other words, being outside and connecting with others is a calming force. We hope you will value your connections more than ever after you stay with us. Thank you for helping us cultivate valuable connections.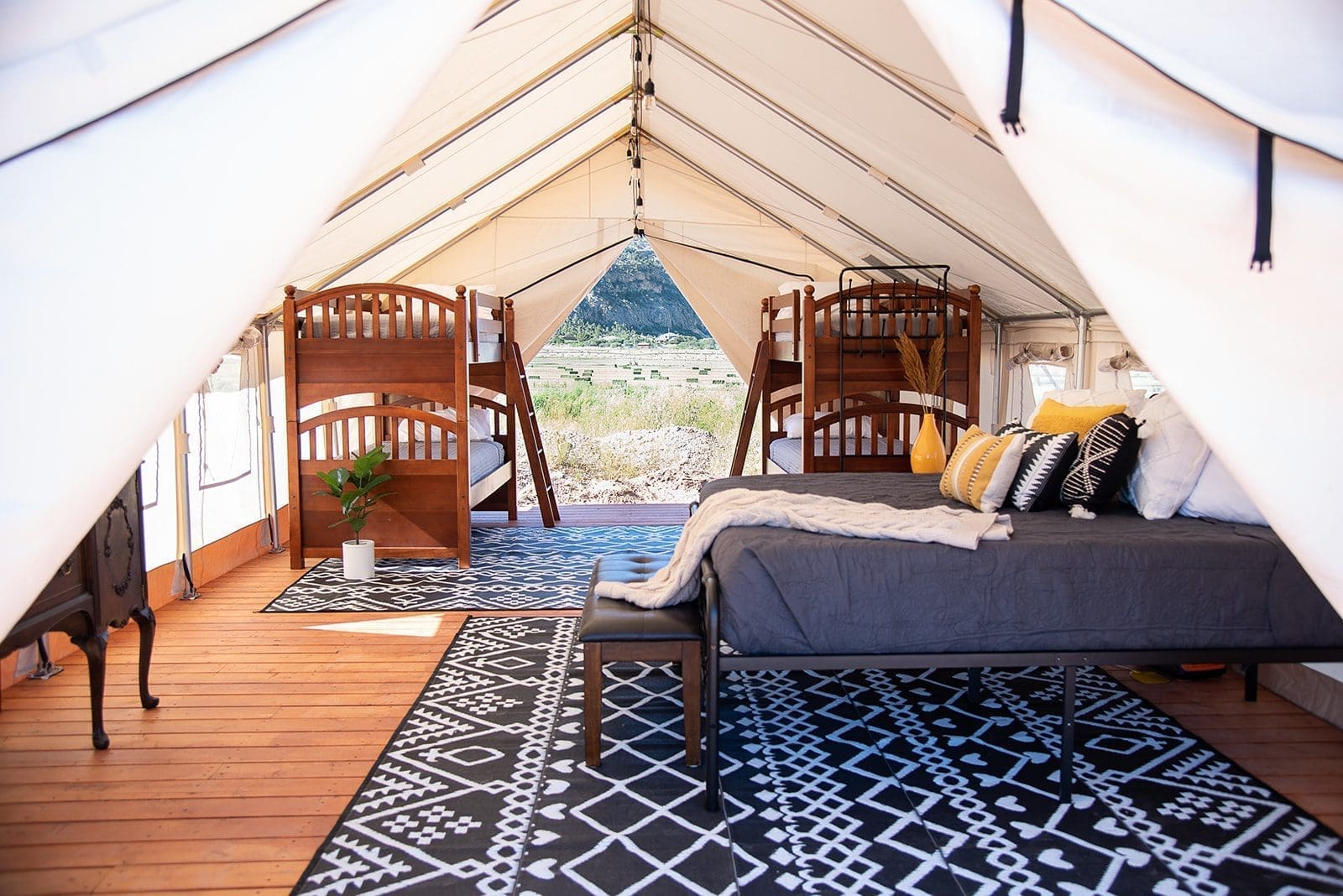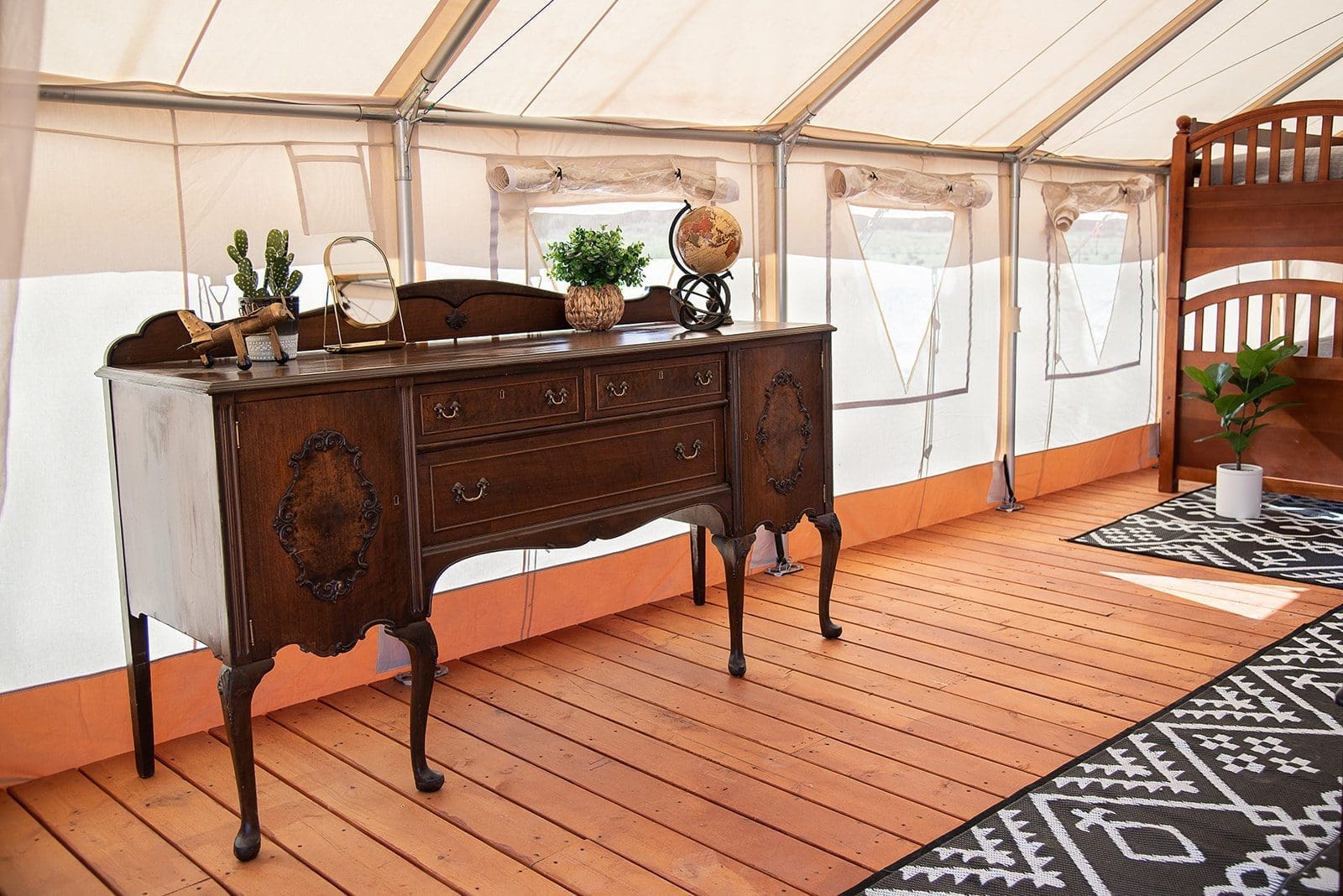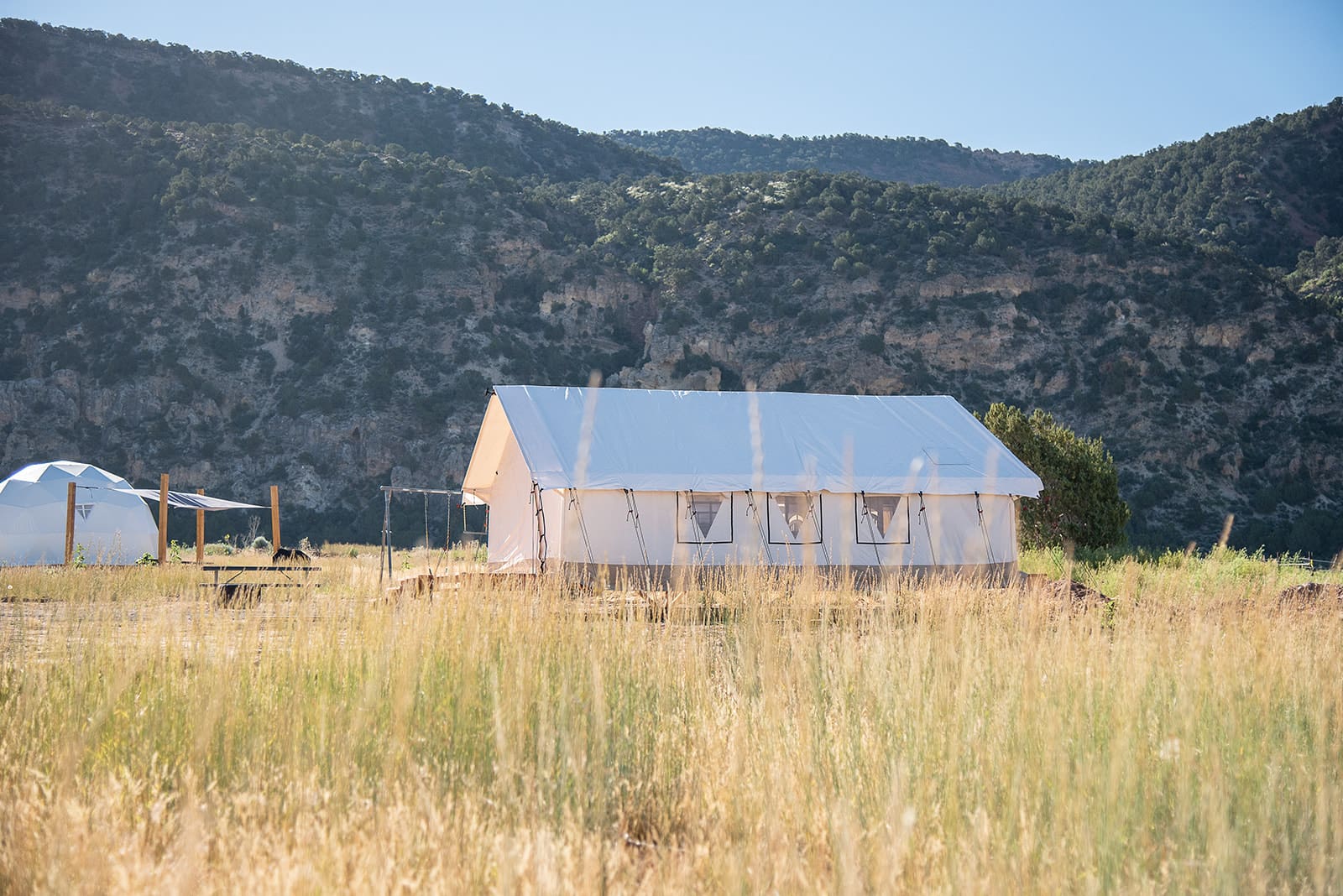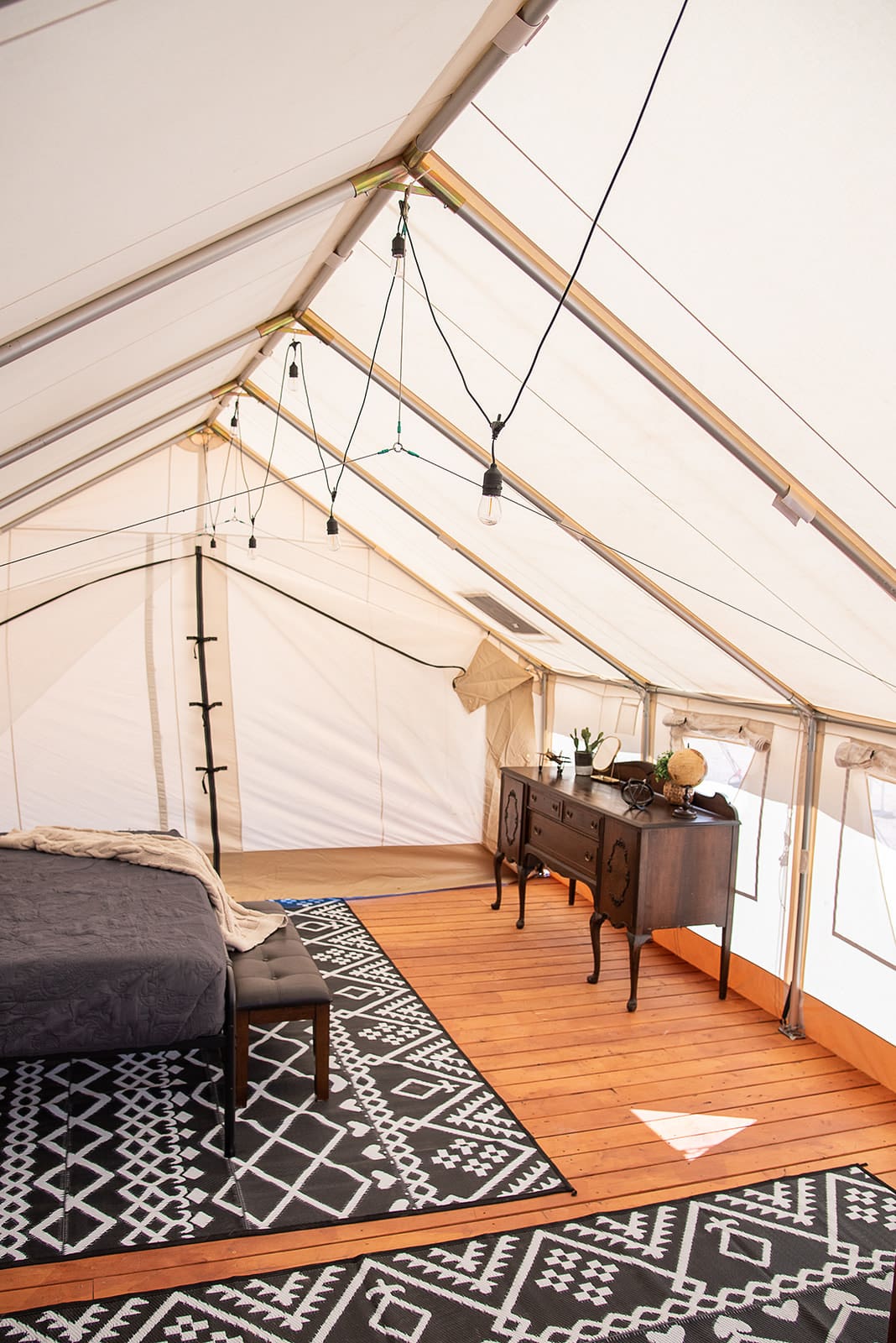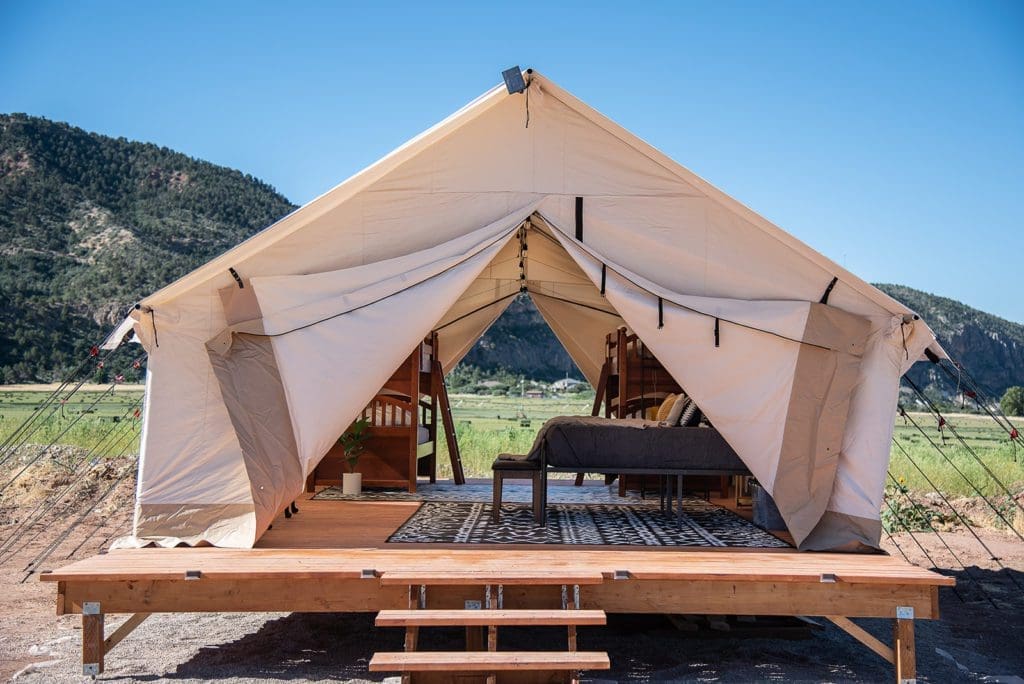 Little Village Retreat | Kanarraville, Utah
Check-In: 3:00 PM
Check-Out: 10:00 AM
Cancellation Policy
No charge if canceled within 10 days of arrival
ONLY THE ALLOTTED AMOUNT OF PEOPLE PER TENT ONLY.  We have to follow a fire code. We can only allow a certain number of people per dome or tent. We have the right to refuse your stay and not provide a refund if this rule is broken. We are not a traditional hotel so please do not treat it as one. Communication is very important and we ask everyone to follow these requirements. Breaking them results in other guests having a negative experience and makes it difficult on the property owners. 
Your reservation is guaranteed until the day of arrival. After that time, it will no longer be guaranteed and the room may be reassigned. We will charge your credit card the day the reservation is made.
Reservations should be prepaid with Visa, MasterCard, Discover, American Express or pre-paid debit cards.
50% of the total price of the reservation will be charged right away after booking and is non-refundable within 30 days of your booking. If needing to cancel, do so before 30 days of your reservation to receive a full refund. Any questions, please Contact us through our messaging servicing with the reservation site you used or call 435-592-2683.
Smoking of any kind is not allowed in or around the accommodations. A cleaning fee of $400 will be charged to the card on file if there is evidence of smoking in or around the room. This applies to both traditional smoking methods and all electronic delivery systems, including vapes, vaporizers, vape pens, hookah pens, electronic cigarettes (e-cigarettes or e-cigs), e-pipes, and any variations of the foregoing regardless of the product's name. If you must smoke, please do so by your vehicle in the parking lot, inside your vehicle or off the property. You may not smoke anywhere else on the property. If seen doing so, you will be asked to put it away and a fee may be charged to the card on file.
NO OPEN FLAMES. No candles or fire sources inside or around the tents or Domes. Campfires only allowed in the designated firepits provided. We live in a desert and are often in Drought. Our Campground has to abide by all county fire restrictions. There will be times we cannot allow fires in our firepits. 
Cold or inclement weather will not permit cancellations and refunds unless the company deems the conditions make staying with us unsafe.
After you have booked your stay with us, you can extend your stay (depending on availability) by simply letting us know before you arrive. If you are already staying with us and you would like to stay longer, please let us know at least 24 hours before your check- out date. We will do our best to accommodate your new plans and this can include relocating you to a similar accommodation should this be the case.
We want you to have a great time when you are here. But if things get too crazy, we go by the old-school rule of 'you break it, you buy it' and property damages or missing items will be charged to your credit card at market value. Pre-existing damages or room issues must be reported to the front desk immediately after registration to avoid responsibility and potential charges.
We are not responsible for any packages or their contents or the storage of them.
"Hush" hours are between 10:00pm - 6am. Please be mindful of noise levels and be considerate to other guests staying on the property.
Please practice safe cooking habits and do not leave gas grill or fires unattended. Please keep all areas clean to avoid unwanted creatures trying to find your leftovers.
By parking a vehicle at our facility, you are doing so on your own accord. Little Village Retreat does not take responsibility or accept liability for damage, accident or loss to your vehicle or personal property.
All guests must be 18 years or older to confirm guest room accommodations. A valid photo ID may be required at the time of check in for age verification.
In addition to the nightly reservation fee, there will be a state, county, city and lodging tax amounting to 5.5%. This is charged at time of your booking reservation.
The property is not set up for those with special needs or wheelchairs. Although we would love to have your family members come. We will accommodate them the very best we can.
Guests personal information will never be used or shared for any purpose other than Little Village Retreat reservation and marketing.
Little Village Retreat is not responsible for accidents or injuries to guest(s) as a result of neglect or irresponsible behavior.
If you do not like ants, bugs, crickets, grasshoppers, birds, deer, rabbits, racoons you should beware that their home is on and all around this property. If you are going to complain about the wildlife, glamping may not be for you.
Little Village Retreat is Leasing this property from a great little family. We hope you will take care of this property as if it were your own. We are doing the same. Please do not bother the land owners or other residents in the RV's. They do not run, own or manage the resort. Please contact us through the reservations app or call 435-592-2683 and speak with Diane.